Bows & Equipment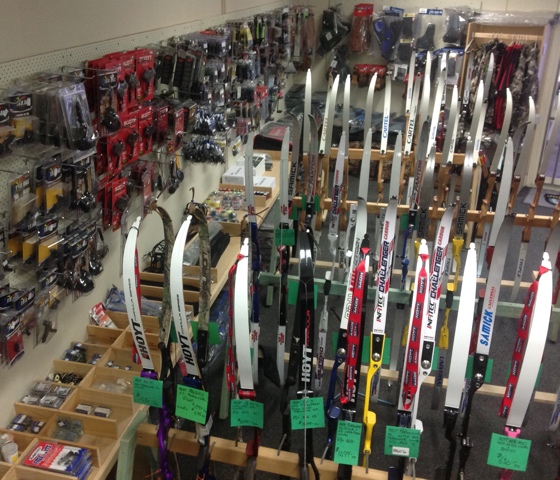 We carry a stock of over 100 different Recurve and Compound bows at any time, plus the limbs and components to set them up to your specific requirements. Our stock includes a comprehensive range of aluminium, carbon and wooden shafts, fletches and points as well as our own Molinjor range. If you require made up arrows to specification we also offer this service.
Target Butts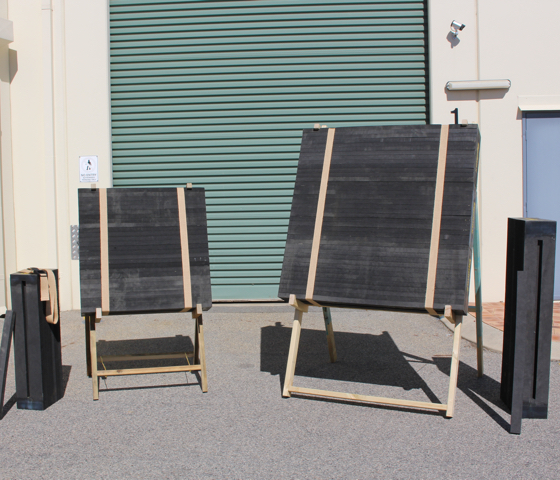 Molinjor produces its own range of target butts, the Equinox range,  manufactured in WA at our premises and suitable for competition, club and home use. Our Target Butts have been designed, developed and tested by Molinjor to offer a target butt in modular form that results in a long lasting target but which is light, strong, weatherproof and cost effective.
Bows & Equipment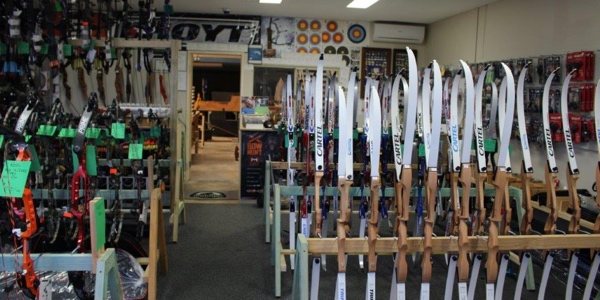 We are Australia's authorized dealer for APA, WA's authorized dealer for Prime G5, Quest, PSE and Bear compound bow types, parts and accessories. In the compound range we also stock Hoyt, Mathews, Bowtech, Assassin, Martin and Horizone and have a full range of accessories and parts for these bows in stock.

In the Recurve bow type our range consists of Hoyt, Win and Win, PSE, Kaya, and Martin and again offer a full range of parts and accessories in stock. We also have the Cartel brands Fantom, Epic, Infitec and Internature.
Here are just some of archery's best products that we have in stock:
Red zone, Axcel, Trophy Ridge, G5, Sureloc, Scott,  Extreme Archery, Truglo, NEET, Quiktune, QAD, BCY, Brownell, Whisker Biscuit, Trophy Taker, NAP, Doinker, CBE, Osprey, Bohning, Titan, Saunders, PSE, Infitec, Win & Win, Plano, Carbon Express, Plastifletch, Fusion, Winn, AAE, Carter, Duravane, Marco, Gateway, Flexfletch, Cartel, Cavalier, Spin Wings, X vanes, Easton, Pronock, Hed-loc, Beiter and Truball.
All strings and string making materials are available.
---
Molinjor Longbow Range
The Molinjor Longbow Company produces hand crafted longbows in a variety of timbers and finishes.  Molinjor aligns performance, looks and design with toughness, forgiveness and excellent target penetration. 
Molinjor bows are handcrafted from selected timbers using both modern and traditional techniques, they are not machine made.
We make all our bows to suit the individual archer and carry a range of arrows, feathers and other archery equipment to suit the bow and the needs of the traditional archer.
If you have a Molinjor bow, you have the only one made to your specifications, in the world.
––––––––––––
The 

"Ultimate"

 Longbow
 A beautifully designed laminated flat style Longbow constructed using timber tapers and Riser, with Bo-Tuff Extruded glass.  Hand crafted and finished in Gunstock Tru-oil giving a lasting hard matt coating that enhances the woodgrain yet wears well.  The "Ultimate" is the signature Molinjor product in a choice of black or brown finishes and a variety of limb tips.
This bow is available between 64-72 inches length and 32-64lbs draw weight.
The "Ultimate" is lovingly created by Molinjor using traditional design and modern composites to create a bow that will last years and always give exceptional service.
 Designed to maximise cast but with minimum hand shock, the "Ultimate" adheres to FITA, IFAA and ABA rules.  All our bows are pre shot and tested before finishing.
The 

"

Ultimate RC/DC"

 

Longbow
Has the same details as the "Ultimate" Longbow but differs in that the limb is Recurve / D curve in shape.  This bow is available between 64-72 inches length and 32- 70lbs draw weights.
–––––––––––––––
If you want to discuss the different bows we make to assist you with your selection phone us and we can provide further detail.
Unless you are an experienced traditional style archer and know the specifications you require, in order to proceed with making your bow we would recommend a visit to our premises, to ensure the bow will be made to suit your individual measurements.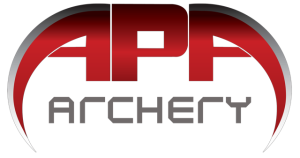 The available butts are in the form of interlocking modules:
Equinox ITM 120 module
Equinox ITM 90 module
We also sell:
Equinox butt (non modular), Home Practice butt and,
Hexagonal " 18 in 1"target block
We produce modules that utilize an interlocking system to create target butts consisting of identical interchangeable modules.  This results in a stable, continuous shooting surface.
The modular design stands up well to high frequency use by both high and low poundage bows.
Both faces of the module can be used as the shooting surface and each module can be placed in top, middle or bottom position or turned upside down, in setting up the target butt.  This enables areas which have been extensively shot at to be repositioned, dramatically extending the life of the butt.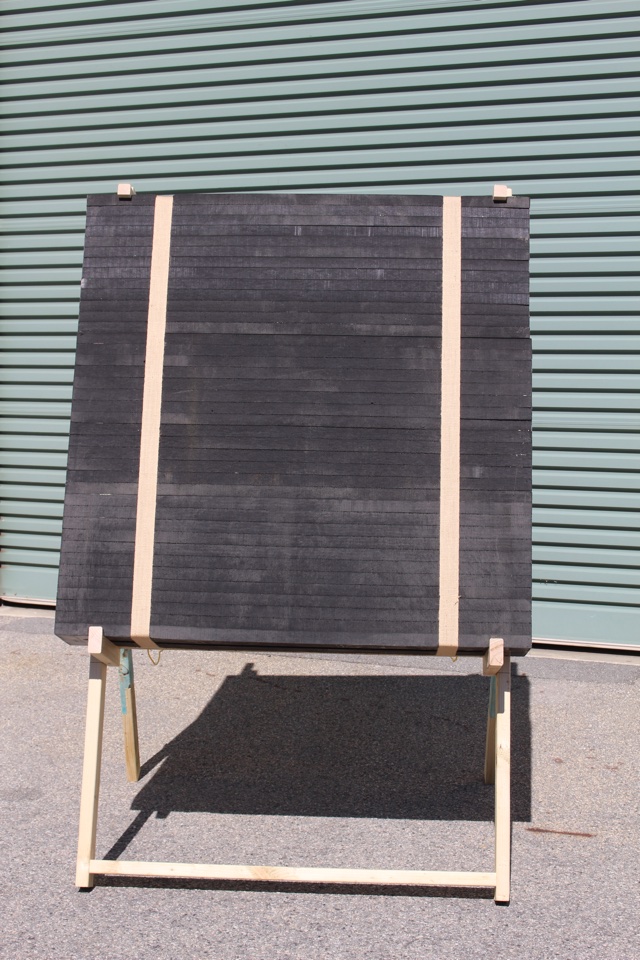 Equinox Interlocking Target Module (ITM) 120 – full sized target butt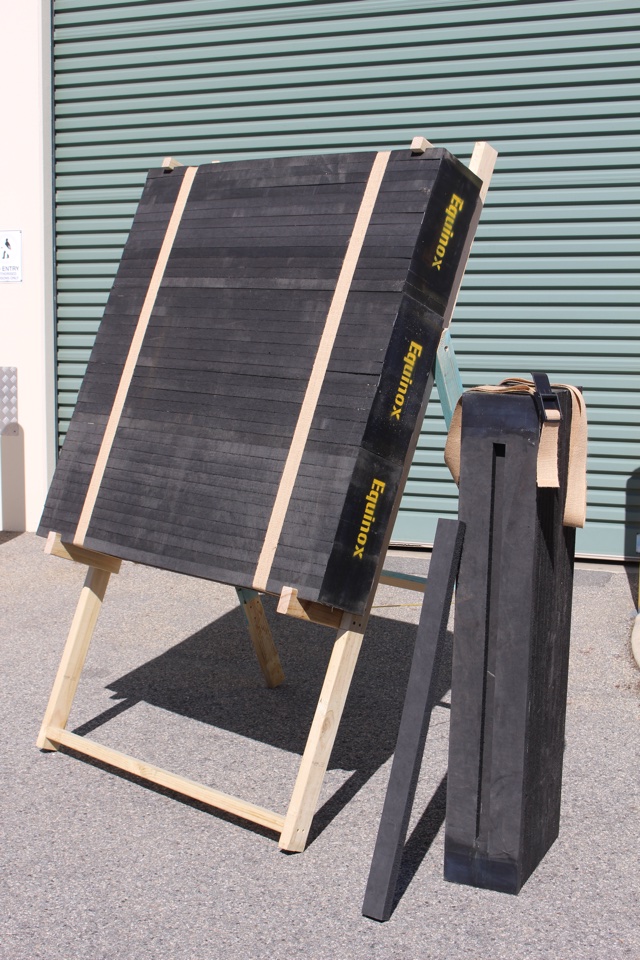 Equinox ITM 120 – illustrating full sized target butt, additional module and strap.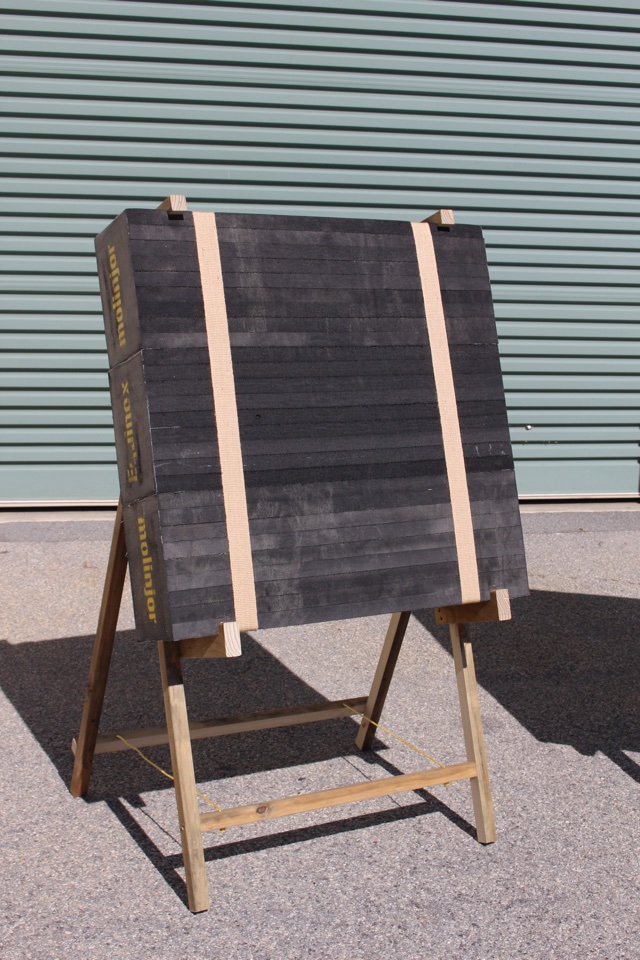 Equinox Interlocking Target Module (ITM) 90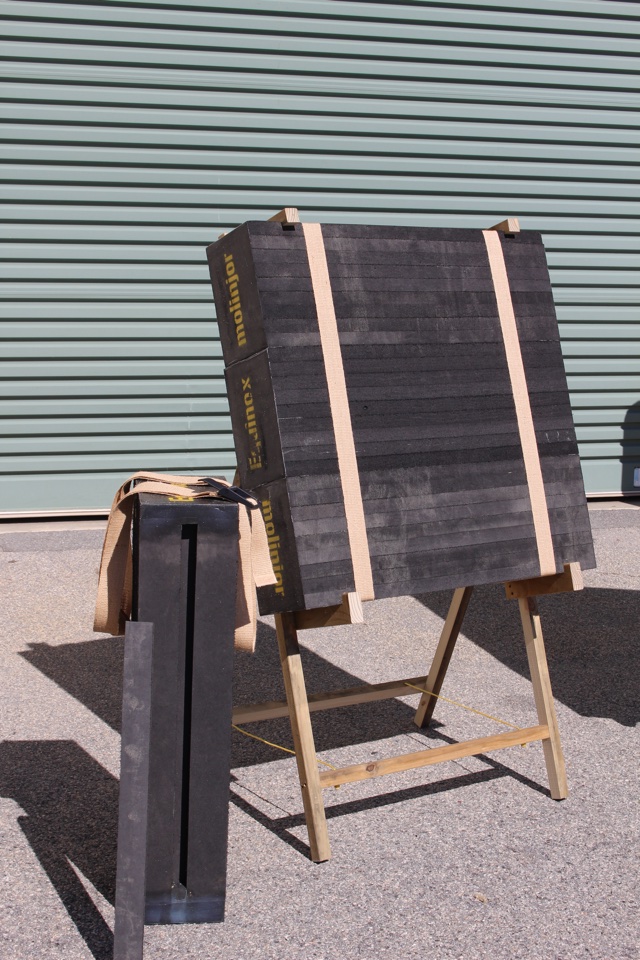 Equinox ITM 90 with example of single module and strap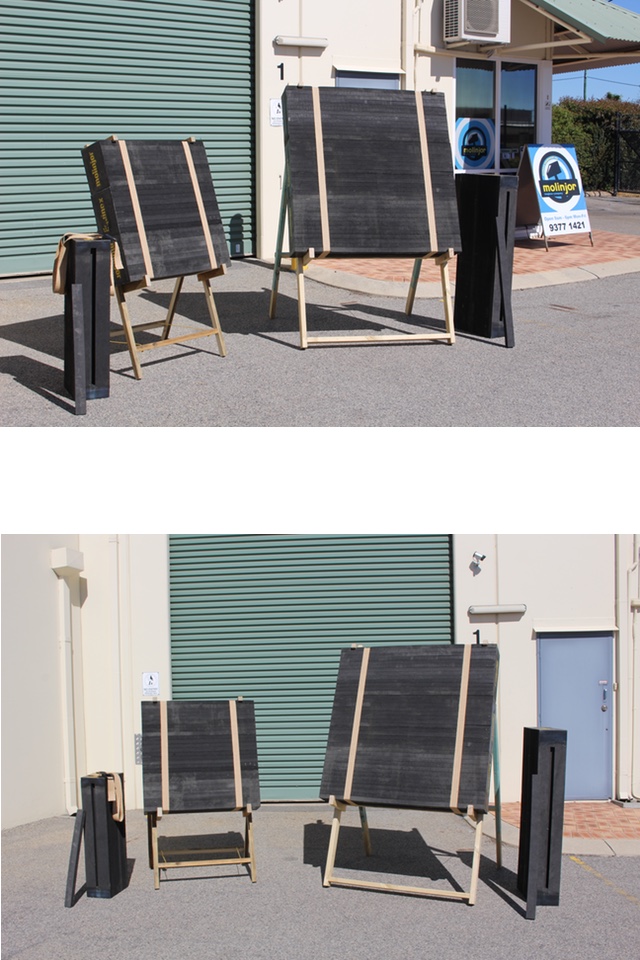 ITM 120 and ITM 90 with example of modules and strap.